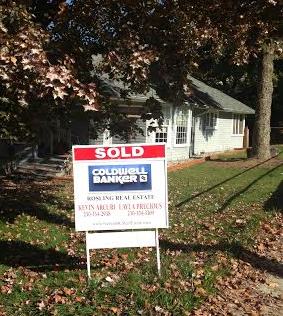 Before choosing a realtor to represent you in the sale of your home it is important to do your homework. This is your home and your investment and we believe you deserve the best service possible. Beyond great service personality matters. There is not a right or wrong personality. It is about the personality that is a fit for you and yours. Connecting with the right person or people is the key to a successful relationship and sale.  
Others things to consider....
There is a wide range of the quality of photos on the MLS today and with almost all of people searching for homes online it is probably the most important aspect of a good listing. 

Drone photos/video are a great way to see a property. A Drone operator should have insurance and be licensed to fly with Navigation Canada. 
Website:

I good personal website as well as a Brokerage website is important. Social media is an amazing tool that allows Realtors to reach thousands of people if used properly. 

Testimonials:

This may be the most important part of your homework. How do other people feel?
 How long has the realtor has been in the business and how many transactions have they have been a part of? How successful have they been at selling properties?
Has your Realtor bought and sold homes personally? Have they experienced the emotional side of selling a home? Moving is a bid deal and a lot of work. What other experience do they with real estate?
Communication:
 People have very different needs and it is important that you find someone who can meet  yours. 
Helpful links for Sellers:
The following is an article about what For Sale By Owner Companies don't want you to know.